Visit us on our Facebook pages- Tower Homes and Shore Acres 

Tower Home Sales LLC.

6001 Black Horse Pike

Egg Harbor Township, NJ 08234

Sales Office: (609)-641-7431

Hours: Mon-Fri 9 am to 5 pm

            Sat-Sun by appointment.

Shore Acres Homes For Sale

 For more information please feel free to call our sales center at 

(609)-390-3627.

   Shore Acres

   1621 S. Shore Rd. #205

   Ocean View, NJ 08230

   Hours: Mon-Fri 9am to 5pm

             Sat-Sun By Appointment 

LOT #178

1 bedroom, 1 bath; 14' x 65' home

A beautifully renovated home with a storage shed and Florida room 

ASKING PRICE: 

$57,500.00

LOT #96

2 bedroom, 1.5 bath; 12' x 60' home 

New roof, gas fireplace, shed.​

ASKING PRICE:

$40,000.00 

                               lot #141 

 2 bedroom 2 bath fully loaded home, with a carport cover, located on a  corner lot.  all appliances included.  rear deck, a must see!

                      $143,000.00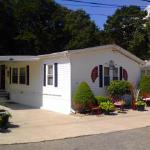 lot # 51

              3 bedrooms 2 bath, all appliances

                        Included, carport, shed.

                     $92,500.00